On Sunday February 24th, a few members of the Buenos Aires Aerocene community gathered in Facultad de Agronomía campus to attempt a flight.
The objective was testing out the big backpack, or the only Aerocene Explorer built in San Francisco, USA.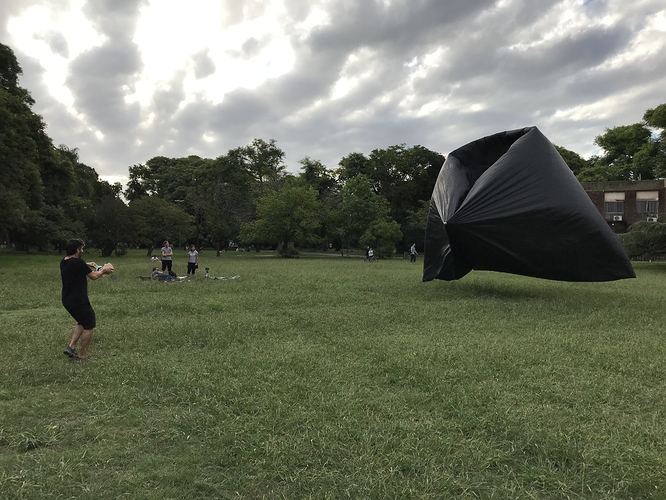 We were joined by Fede Bertalot @fedeberta, Maxi Bellman @maxibellmann, Inés Leyba @imleyba, Rod Stamato, Marga Ezcurra and her friend Cata.
Of course many people got curious and asked us many question, which we were excited to answer.
As a Sudestada was breaking out, we had little sun and quite some wind.
It was a great gathering, on which we shared some budín and mates among friends.